iOS Developer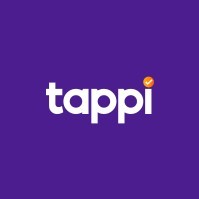 Tappi
Software Engineering
Sterling, VA, USA
Posted on Monday, November 20, 2023
Develop, test, and maintain iOS applications using Swift and Objective-C.
Collaborate with cross-functional teams to define, design, and ship new features.
Troubleshoot and resolve software defects and performance issues.
Maintain code quality, organization, and automation.
Stay up-to-date with the latest iOS platform advancements and technologies.
Optimize applications for performance and usability.
Continuously improve your knowledge of best practices in mobile application development.
Bachelor's degree in Computer Science, Software Engineering, or a related field (or equivalent work experience).
Proven experience in iOS app development, with a strong portfolio of released applications.
Proficiency in Swift and Objective-C.
Familiarity with RESTful APIs and integrating third-party libraries.
Strong problem-solving skills and the ability to work in a collaborative team environment.
Experience with version control systems, such as Git.
Solid understanding of the full mobile development lifecycle.
Knowledge of UI/UX best practices and a strong attention to detail.
Excellent communication and teamwork skills.
Experience with SwiftUI.
Knowledge of design patterns and architecture principles, such as MVVM or VIPER.
Experience with continuous integration and deployment.
Published apps on the App Store.
Competitive salary and performance-based bonuses.
Flexible working hours and the option for remote work.
Health, dental, and vision insurance.
Opportunities for professional development and growth.
A collaborative and creative work environment.