Commercial Lead - Miquela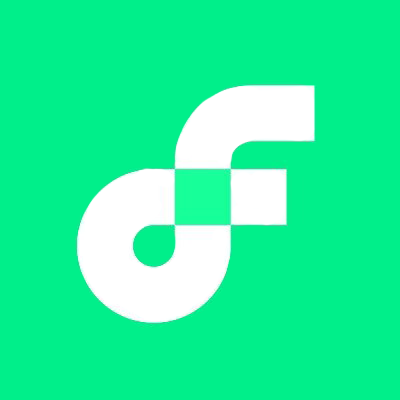 Flow
Remote · United States · Canada
Posted on Wednesday, September 20, 2023
Dapper Labs is looking for a Commercial Lead for Miquela. You will join a team with the mission to create seamless and fun experiences defining the future of media, entertainment, and fandom. For this role, you must enjoy executing on world-class solutions to shape our experiences for our users. Our work is collaborative and fast-paced; our culture thrives on the principle of continuous learning and development. Every day you will work with a world-class team to defy the limits of what audiences can expect from our products.
Miquela is a digital influencer introduced to the public in 2016, and has since gained a significant following of over 3 million followers and over 75 million streams. Miquela's existence blurs the lines between reality and virtual reality. She has collaborated with real-world brands, released music, and sparked discussions about the future of digital marketing and the role of virtual influencers in contemporary culture.
Some of Miquela's prior partnerships include BMW, Snap, Prada, Burberry, Pacific Sunwear, and many more. While Lil Miquela is not a real person, she represents an intriguing intersection of technology, art, and social media influence in the digital age.
What we'll accomplish together:
Strategic Partnership Development: Identify and nurture strategic partnerships with prominent brands and corporations, aligning their objectives with Miquela's vision and top priorities.
Deal Negotiation and Execution: Leading the entire deal process, starting from pinpointing potential partners, all the way to negotiating terms and finalizing contracts. We'll utilize your negotiation prowess to create mutually beneficial scenarios that drive revenue growth and enhance visibility.
Relationship Management: Together, we'll maintain and expand a vast network of relationships with key stakeholders in major brands, agencies, and influencer marketing platforms. Leveraging these connections, we'll initiate valuable conversations and drive promising partnership opportunities.
Market Insights: Stay well-informed about industry trends such as AI and virtual influencers, monitor the competitive landscape, and identify emerging opportunities within the creator space. These insights will be translated into actionable strategies for partnership development and revenue generation.
Cross-functional Collaboration: Collaboration will be a cornerstone of your work. We'll closely collaborate with internal teams, including marketing, sales, legal, and product, ensuring seamless alignment and the successful execution of partnership initiatives.
Revenue Generation: Our goal will be to set and achieve revenue targets through the effective negotiation and execution of commercial deals. We'll also monitor and report on partnership performance, identifying areas for improvement and growth.
Event Participation: You'll represent the company at industry events, conferences, and networking opportunities. This will be a chance to showcase our expertise and establish new partnerships on behalf of Miquela.
P&L Management: We'll also delve into P&L management, optimizing financial performance to ensure our strategic partnerships contribute positively to the company's bottom line.
A little about you:
Proven Experience: You should have experience working with brands, social media platforms, and influencers. This experience should showcase your ability to navigate the complexities of the industry and leverage your expertise to benefit Miquela.
Passion for Innovation: We're looking for someone who is not just interested in the present but is also excited about the future. You should have a genuine passion for emerging trends, creators, brands, and growth opportunities in the digital and social media landscape.
Negotiation Skills: As a Commercial Lead, you will be responsible for forging strategic partnerships and negotiating deals. Therefore, you must have a knack for negotiation and a track record of securing advantageous agreements that align with the Miquela teams' objectives.
Initiative and Self-Drive: We value individuals who are proactive and self-starters. In this role, you will need to take the initiative to identify opportunities, address challenges, and drive results independently. Your go-getter attitude should be evident in your past achievements.
Communication Skills: Effective communication is essential when collaborating with internal teams, external partners, and stakeholders. You should be able to articulate ideas clearly, build relationships, and advocate for Miquela's interests convincingly.
Additional information:
While we are open to candidates across North America, the ideal candidate would be LA/New York based.
For this position, we are open to either contract or full time employees.
More about Dapper Labs:
Dapper Labs uses blockchain technology to make web3 experiences easy, safe and fun.
Since it was founded in 2018, Dapper Labs has given enthusiasts a real stake in the game by bringing them closer to the brands they love, building engaged and exciting communities for them to contribute to, and producing new pathways for them to become creators themselves.
Dapper Labs is the makers of the Dapper Platform - the trusted gateway to digital worlds - and the officially-licensed digital video collectibles including NBA Top Shot, NFL All Day, UFC Strike and LaLiga Golazos.
Notable investors in Dapper Labs include Andreessen Horowitz, Coatue, Union Square Ventures, Venrock, Google Ventures (GV), Samsung, and the founders of Dreamworks, Reddit, Coinbase, Zynga, and AngelList, among others. Dapper Labs' studio partners include the NBA and NBPA, the NFL and NFLPA, Ubisoft, Warner Music, Turner, Dr. Seuss, Genies, as well as 100+ others.