KYC Analyst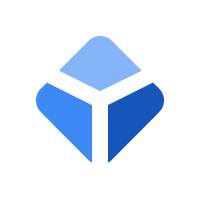 Blockchain.com
IT
Vilnius, Lithuania
Posted on Tuesday, November 21, 2023
Blockchain.com is the world's leading software platform for digital assets. Offering the largest production blockchain platform in the world, we share the passion to code, create, and ultimately build an open, accessible and fair financial future, one piece of software at a time.
We are looking for an outstanding compliance professional to join our fast-growing team as a Compliance and KYC Specialist. In this role, you will work closely across the compliance team and other functions in the company to provide support on compliance and regulatory matters focusing on financial crimes compliance. We are looking for a highly motivated, adaptable and collaborative person who can handle ambiguity and enjoys building. If you have experience in a fast-paced environment and are looking for an opportunity to be a member of an innovative compliance team in the crypto currency space, this is the perfect opportunity for you!
Role:
The KYC Specialist supports the Compliance program for Blockchain's operations, which focuses on financial crime compliance (e.g., KYC, customer identification/verification, simplified/enhanced due diligence, fraud management, alert and escalation management) and also includes other compliance requirements (e.g., regulators' requests, governance).
Responsibilities:
Review and day-to-day management of customer incorporation cases.
Carry out KYC verifications and complete enhanced due diligence in accordance with current policies on the matter.
Carry out politically exposed person assessments and adverse media checks.
Contribute to reporting on key risk and performance indicators and workflow metrics for senior management with a view to improving the customer experience, optimizing processes, and providing transparency to senior management regarding operational and performance effectiveness. control.
Manage the resolution of transaction detection and monitoring alerts.
Review policies and processes and propose ways to improve our KYC / AML framework.
Support in maintaining KYC and other policies and procedures.
Support in responding to regulatory requests and examinations.
Manage suspicious activity and other regulatory reports.
Manage assigned special projects as needed.
Process audit experience
Qualifications:
Minimum of 2 years of relevant AML experience.
Knowledge of the laws, regulations, and guidance governing customer due diligence and related processes (for example, AML laws and regulations in Lithuania and other countries).
Experience working with high risk client groups.
Experience working to improve onboarding processes built into head office and operations.
Excellent verbal and written communication skills, good organizational and time management skills.
Fluency in English.
This job is located in Lithuania, Vilnius.
You can work from anywhere in Lithuania with 2-3 days per week spent with the team in the office.
COMPENSATION & PERKS
Unlimited vacation policy; work hard and take time when you need it.
Unlimited books policy; order the technical resources you need or simply pick something up from our company library.
Apple equipment.
Full-time salary based on experience and meaningful equity in an industry-leading company
Depending on skill set and experience, the salary for this role starts at 30.000 EUR per year
Blockchain is committed to diversity and inclusion in the workplace and is proud to be an equal opportunity employer. We prohibit discrimination and harassment of any kind based on race, religion, color, national origin, gender, gender expression, sex, sexual orientation, age, marital status, veteran status, disability status or any other characteristic protected by law. This policy applies to all employment practices within our organization, including hiring, recruiting, promotion, termination, layoff, recall, leave of absence, and apprenticeship. Blockchain makes hiring decisions based solely on qualifications, merit, and business need at the time.