Fraud Analyst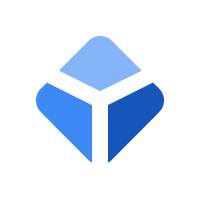 Blockchain.com
IT, Accounting & Finance
Vilnius, Lithuania
Posted on Thursday, November 9, 2023
Blockchain.com is the world's leading software platform for digital assets. Offering the largest production blockchain platform in the world, we share the passion to code, create, and ultimately build an open, accessible and fair financial future, one piece of software at a time.
We are looking for an outstanding compliance professional to join our fast-growing team as a Senior Fraud Analyst and Deputy MLRO in Lithuania. In this role, you will work closely with the Head of Transaction Monitoring and Fraud as well as with the MLRO and across the compliance team and other functions in the company to provide support on compliance matters focusing on anti-financial crimes compliance. We are looking for a highly motivated, adaptable and collaborative person who can handle high volume in-depth investigations, alerts and escalations. If you have experience in a fast-paced environment and are looking for an opportunity to be a member of an innovative compliance team in the crypto space, this is the perfect opportunity for you!
Role:
Senior Fraud Analyst and deputy MLRO supports the financial crime prevention program for Blockchain's UK, EU and Rest of World operations, which includes customer due diligence, fraud and dispute reviews, alerts and escalations management, in-depth investigations, SoF & SoW verification, suspicious activity reporting.
Responsibilities:
Internal and external fraud prevention and mitigation by monitoring and conducting investigations of known or suspected criminal activity reported by customers, employees and third parties including bank partners.
Request and review SoF & SoW information.
Timely resolution of escalations from Client Success and other teams, collaborating with teams to communicate with affected customers if required.
Manage responses to bank partners inquiries including resolving fraud reports and EDD requests.
Card disputes and ACH unauthorized transactions review and investigations
Drafting, reviewing and signing off on Suspicious Activity Report (SAR) and filings with Financial Intelligence Units.
Partner with other departments and system vendors to assist in developing fraud prevention strategies, identify controls requiring improvement and drive corrective action.
Assist to Money Laundering Reporting Officer to obtain and maintain required licensing and registrations
Act as Deputy Money Laundering Reporting Officer - be the senior contact who maintains a constructive and open dialogue with FCIS, Bank of Lithuania, other regulators and law enforcement authorities
Ensure that regulatory examinations, reporting and enquiries are handled appropriately and promptly
In a supportive role to the MLRO, you will review all SARs recommended for external filing with the Lithuania's FCIS
Reporting on AML/CTF matters to the management of the company
Oversee compliance management of bank and vendor relationships focusing on fraud prevention and AML compliance in a rapid growth environment
Serve as the point person who ensures timely execution on audits
Develop and track action plans across regulatory initiatives
Ad hoc projects as required, including remediation.
Qualifications:
Minimum of 4-5 years of relevant experience in financial crimes (especially Fraud) compliance and AML experience at a regulated financial institution or a consultancy firm
Excellent knowledge of Lithuania's AML laws and EU AML related regulations
Experience developing compliance frameworks while leveraging technology
Knowledge of the laws, regulations, and guidance governing transaction monitoring, fraud prevention and customer due diligence processes (for example, AML laws and regulations in US/EU/RoW).
Experience working with card and fund transfer disputes.
Experience working with high risk client groups.
Experience working to improve processes built into head office and operations.
Lithuanian and English language is a must requirement to apply for this role
The foremost quality for this position or any position at Blockchain.com is integrity
Excellent verbal and written communication skills, good organizational and time management skills.
Bachelor's degree.
Professional certification (e.g., ACAMS, ICA) preferred.
Compensation & Perks
Unlimited vacation policy; work hard and take time when you need it.
Unlimited books policy; order the technical resources you need or simply pick something up from our company library.
Apple equipment.
Excellent career progression opportunities in a fast-paced company
Learning and development opportunities in other areas than AML and KYC in the future
Full-time salary based on experience and meaningful equity in an industry-leading company.
This job is located in Lithuania, Vilnius.
You can work from anywhere in Lithuania with 2-3 days per week spent with the team in the office.
Depending on skill set and experience, the salary for this role starts at 45.000 EUR per year
Notice
When you apply to a job on this site, the personal data contained in your application will be collected by one or more of the following subsidiaries of Blockchain Luxembourg S.A (each, a "Controller"):
Blockchain Access UK Ltd.
Blockchain (GB) Limited
Blockchain (US), Inc.
Blockchain (LT), UAB
You may contact our Data Protection Officer by email at dpo@blockchain.com. Your personal data will be processed for the purposes of managing Controller's recruitment related activities, which include setting up and conducting interviews and tests for applicants, evaluating and assessing the results thereto, and as is otherwise needed in the recruitment and hiring processes. Such processing is legally permissible under Art. 6(1)(f) of Regulation (EU) 2016/679 (General Data Protection Regulation) as necessary for the purposes of the legitimate interests pursued by the Controller, which are the solicitation, evaluation, and selection of applicants for employment.
Your personal data will be shared with Greenhouse Software, Inc., a cloud services provider located in the United States of America and engaged by Controller to help manage its recruitment and hiring process on Controller's behalf. Accordingly, if you are located outside of the United States, your personal data will be transferred to the United States once you submit it through this site. Because the European Union Commission has determined that United States data privacy laws do not ensure an adequate level of protection for personal data collected from EU data subjects, the transfer will be subject to appropriate additional safeguards under the standard contractual clauses.
Your personal data will be retained by Controller as long as Controller determines it is necessary to evaluate your application for employment. Under the GDPR, you have the right to request access to your personal data, to request that your personal data be rectified or erased, and to request that processing of your personal data be restricted. You also have the right to data portability. In addition, you may lodge a complaint with an EU supervisory authority.