Institutional Client Onboarding Specialist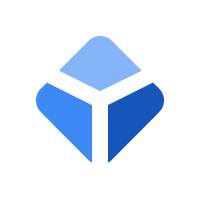 Blockchain.com
Singapore
Posted on Wednesday, October 4, 2023
Blockchain.com is the world's leading software platform for digital assets. Offering the largest production blockchain platform in the world, we share the passion to code, create, and ultimately build an open, accessible and fair financial future, one piece of software at a time.
As a part of the Institutional Business Sales Team you will be responsible for onboarding institutional clients and serve as the single point of contact to coordinate all questions and requests from multiple internal stakeholders including legal, sales, compliance, and finance. You will collaborate closely with both the sales team to make the process as easy and fast as possible and the legal, compliance, and institutional product teams to gather all required information for them to make a decision. This will involve significant relationship management, managing a detail oriented process with multiple internal stakeholders, and strong salesforce proficiency while focusing on providing a best in class experience to institutional clients for Blockchain.com. You will also be responsible for improving the client onboarding process from end to end including proposing changes to the onboarding process and technology to accelerate client onboarding and ensure it complies with all requirements.
WHAT YOU WILL DO
Act as the single point of contact for institutional clients when onboarding with Blockchain.com focused on getting clients through the onboarding process as quickly and seamlessly as possible while mitigating risk to protect the firm.
Help design institutional client onboarding solutions focused on providing institutional clients a white glove and seamless end to end onboarding experience.
Work closely with the Sales and Sales Trading Teams to understand each client relationship while collecting and coordinating requests for compliance, legal, financial due diligence and counter due diligence.
Drive risk based client solutions during onboarding that ensure compliance with policy, legal and regulatory requirements.
Navigate and manage multiple internal stakeholders requests for clients including sales, legal, finance, and compliance to streamline and communicate their onboarding processes and requirements to the client.
Define and manage the institutional client perimeter from a revenue and resource perspective.
Measure and monitor institutional client risk indicators to onboard and maintain them within the firm's risk appetite parameters.
Negotiate key business, documentation, risk and other terms with the client consistent with the firm's risk appetite.
Utilize judgement and discretion to understand internal and external equities around sensitive data requests to ensure a compliant and secure process for Blockchain.com and a positive, seamless experience to meet each client's specific needs.
Maintain and grow existing relationships.
Contribute to continued product development with client feedback and idea generation.
Create and track metrics to measure success and identify opportunities for improvement.
WHAT YOU WILL NEED
The foremost quality for this position or any position at Blockchain.com is integrity.
2+ years of sales, client consulting, or financial services experience, with a strong preference for client onboarding experience at a crypto company and/or bank.
Established track record and strong and relevant network
A passion for crypto markets
Client-facing experience combined with demonstrated experience structuring and managing projects
Previous experience adapting to a fast-paced, changing, dynamic, client-facing work environment while driving results
Excellent interpersonal, communication, and partnership skills
Data driven and customer centric approach to decision making and making process improvements.
Experience scaling processes and systems to maximize client engagement and deal flow while raising the standard of customer success internally.
Experience negotiating trading documentation (eg ISDAs) is helpful, not required.
Proficiency in Salesforce.
A self-starter attitude, growth mindset and entrepreneurial spirit
COMPENSATION & PERKS
Competitive full time salary based on experience and meaningful equity in an industry-leading company
The opportunity to be a key player and build your career at a rapidly expanding, global technology company in an emerging field
Performance based bonuses
Excellent health insurance with international coverage for yourself and dependents based in Singapore
Unlimited paid time off policy; work hard and take time off when you need it
Apple equipment provided by the company
Bi-yearly performance reviews and regular 1:1 sessions for professional development
Flexible work culture
Awesome office location in the heart of Singapore
Blockchain is committed to diversity and inclusion in the workplace and is proud to be an equal opportunity employer. We prohibit discrimination and harassment of any kind based on race, religion, color, national origin, gender, gender expression, sex, sexual orientation, age, marital status, veteran status, disability status or any other characteristic protected by law. This policy applies to all employment practices within our organization, including hiring, recruiting, promotion, termination, layoff, recall, leave of absence, and apprenticeship. Blockchain makes hiring decisions based solely on qualifications, merit, and business need at the time.