Data Protection Officer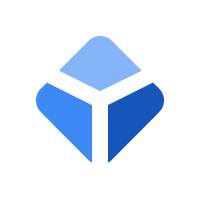 Blockchain.com
Vilnius, Lithuania
Posted on Tuesday, October 3, 2023
Blockchain.com is the world's leading software platform for digital assets. Offering the largest production blockchain platform in the world, we share the passion to code, create, and ultimately build an open, accessible and fair financial future, one piece of software at a time.
Blockchain.com is looking for a Data Protection Officer to join a young, fast growing team at the heart of the digital asset & blockchain technology movement. Preferred candidates should have 5-7 years experience in a compliance related role with specialist knowledge of global data protection regulations, ideally having applied these principles at a FinTech company or other scale-up company in a relevant industry.
This person will play a key role in helping the business build a globally sustainable, long-term compliance focused culture. They will have a rigorous, thorough and pragmatic approach to compliance, and be excited to use that skill set to champion the privacy rights of our users. The DPO will report to our senior management, namely our General Counsel, and will work closely with our Security, Legal and Compliance teams.
Responsibilities include advising on the Company's compliance with the GDPR/UK GDPR and other applicable data protection laws (for example, CCPA, LGPD, Singapore PDPA), monitoring our adherence to GDPR standards and acting as a point of contact with supervisory authorities and data subjects. You will also update and create policies that enforce compliance with legislation and deliver GDPR training to our staff to increase awareness of data protection requirements and best practice.
You will need in-depth knowledge of the GDPR/UK GDPR, a solid working knowledge of the global data protection landscape and be familiar with our industry and the nature of its data processing activities. You should also know how to perform audits to our current procedures.
Ultimately, you will facilitate GDPR compliance through transparent data protection policies, systems and procedures.
WHAT YOU WILL DO
Act as point of contact with supervisory authorities, data subjects, internal teams, and external parties on matters concerning privacy and data protection.
Lead investigations into suspected data breaches and make appropriate recommendations to the business regarding reporting obligations.
Act as an integral part of our vendor management process and review and negotiate data processing agreements to ensure that third parties who process personal data on our behalf do so in compliance with data protection laws.
Ensure DPIA's are conducted where necessary.
Manage and respond to data subject requests within the stipulated time-frames.
Identify and evaluate the company's data processing activities to maintain an up to date ROPA.
Monitor data management procedures and GDPR compliance within the company.
Collaborate successfully with internal teams to ensure privacy by design at all levels.
Review and update data protection policies and procedures.
Perform audits and determine whether we need to alter our procedures to comply with current and new regulations.
Ensure our mandatory employee training remains fit for purpose and deliver ad-hoc training where required.Keep abreast of changes in law and issue recommendations to ensure compliance.
WHAT YOU WILL NEED
Extensive experience in data protection and legal compliance, gained as a DPO, Deputy DPO or Privacy Counsel.
Expert knowledge of GDPR/UK GDPR and solid knowledge of other national data protection laws.
Excellent people skills and the ability to highlight the value of data protection in a business environment.
A robust but collaborative and pragmatic approach to data protection compliance.
Knowledge of data processing operations in the Company's sector is preferable.
Basic familiarity with information and cyber security with a "tech savvy" mindset.
Ability to work with and influence a variety of teams and stakeholders across the business.
Ethical, with the ability to remain impartial and highlight all non-compliances with suitable recommendations.
Organizational skills with attention to detail and the ability to respond quickly in a fast-paced environment.
Benefits:
Competitive salary and benefits package.
Awesome office location in the heart of Vilnius.
Opportunity to work in a dynamic and rapidly evolving industry.
Collaborative and supportive work environment.
Professional development and training opportunities.
Blockchain is committed to diversity and inclusion in the workplace and is proud to be an equal opportunity employer. We prohibit discrimination and harassment of any kind based on race, religion, color, national origin, gender, gender expression, sex, sexual orientation, age, marital status, veteran status, disability status or any other characteristic protected by law. This policy applies to all employment practices within our organization, including hiring, recruiting, promotion, termination, layoff, recall, leave of absence, and apprenticeship. Blockchain makes hiring decisions based solely on qualifications, merit, and business need at the time.