Junior Risk Strategy Analyst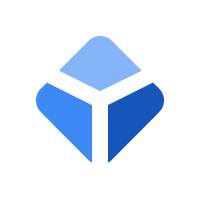 Blockchain.com
IT
Vilnius, Lithuania
Posted on Saturday, September 23, 2023
Blockchain.com is the world's leading software platform for digital assets. Offering the largest production blockchain platform in the world, we share the passion to code, create, and ultimately build an open, accessible and fair financial future, one piece of software at a time.

We are seeking intelligent, driven, and analytically minded fraud analysts to join our growing risk strategy team based in the heart of Vilnius. The risk strategy team works across functions at Blockchain.com to optimize our crypto products for customers worldwide.

WHAT YOU WILL DO

● Review and risk analyze transactions and execute decisions on the basis of your risk analysis.
● Contribute your risk analysis to our data models to enhance our risk management.
● Report trends that can help our wider compliance teams to eradicate fraud.
● View historic data to help identify potential false positives and reinstate impacted accounts.
● Escalate and shut down organized fraud attempts based on your risk analysis.
● Work closely with our product, compliance, data science and customer success teams to further enhance our fraud prevention strategies as our team grows.

WHAT ARE WE LOOKING FOR

● An analytical mindset: you will be viewing large data sets and investigating customer accounts at a deep level.
● At least 2 years prior experience within Banking, Finance or FinTech, or a degree in a relevant field.
● Great English language skills, both spoken and written.
● Flexibility. You will be working in a rapidly growing team that is required to provide true 24/7 coverage. As such there is the requirement to work flexibly.

COMPENSATION & PERKS

● Competitive full-time salary
● Bonus scheme based on both company and individual performance
● The opportunity to be a key player and build your career at a rapidly expanding, global
technology company in an exciting, emerging industry.
● Unlimited vacation policy; work hard and take time when you need it.
● Educational budget, so you can further your academic career whilst working.
● Great office locations and remote working options at your line managers discretion.

Application:
● CV (Resume)
● LinkedIn profile.